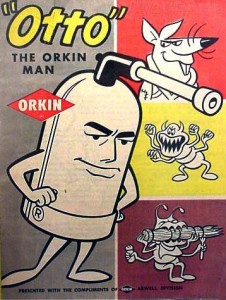 24.05.2010 – Tom Merriman, van jinglebedrijf TM in Dallas (hij overleed in november vorig jaar) was behalve jinglecomponist voor CRC, Gwinsound en TM Productions ook zanger, in de jaren vijftig. Zijn grootste hit? Dat was een reclamespotje die iedereen in Amerika zo kan meefluiten. Hij was de originele  'Otto the Orkin man' uit de televisiespotjes, die decennia te zien waren. Orkin is een verdelgingsmiddel voor termieten, muggen en ander ongedierte. Te verspreiden met een flitsspuit – een attribuut dat de meeste Europeanen slechts uit Amerikaanse strips kennen. Het spotje van toen is op Youtube gezet. Kort, bondig en leuk.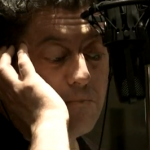 Lees ook de reactie eronder: "..and they STILL can't come up with a commercial as memorable as this one these days!".
'Otto' zit natuurlijk ook in de speciale TM Song, die is gemaakt als eerbetoon aan Tom Merriman. Luister maar op 45 seconden, dan zie en hoor je Greg Clancy 'Otto' zingen.